Formula 1 Protein Shake Chocolate 550g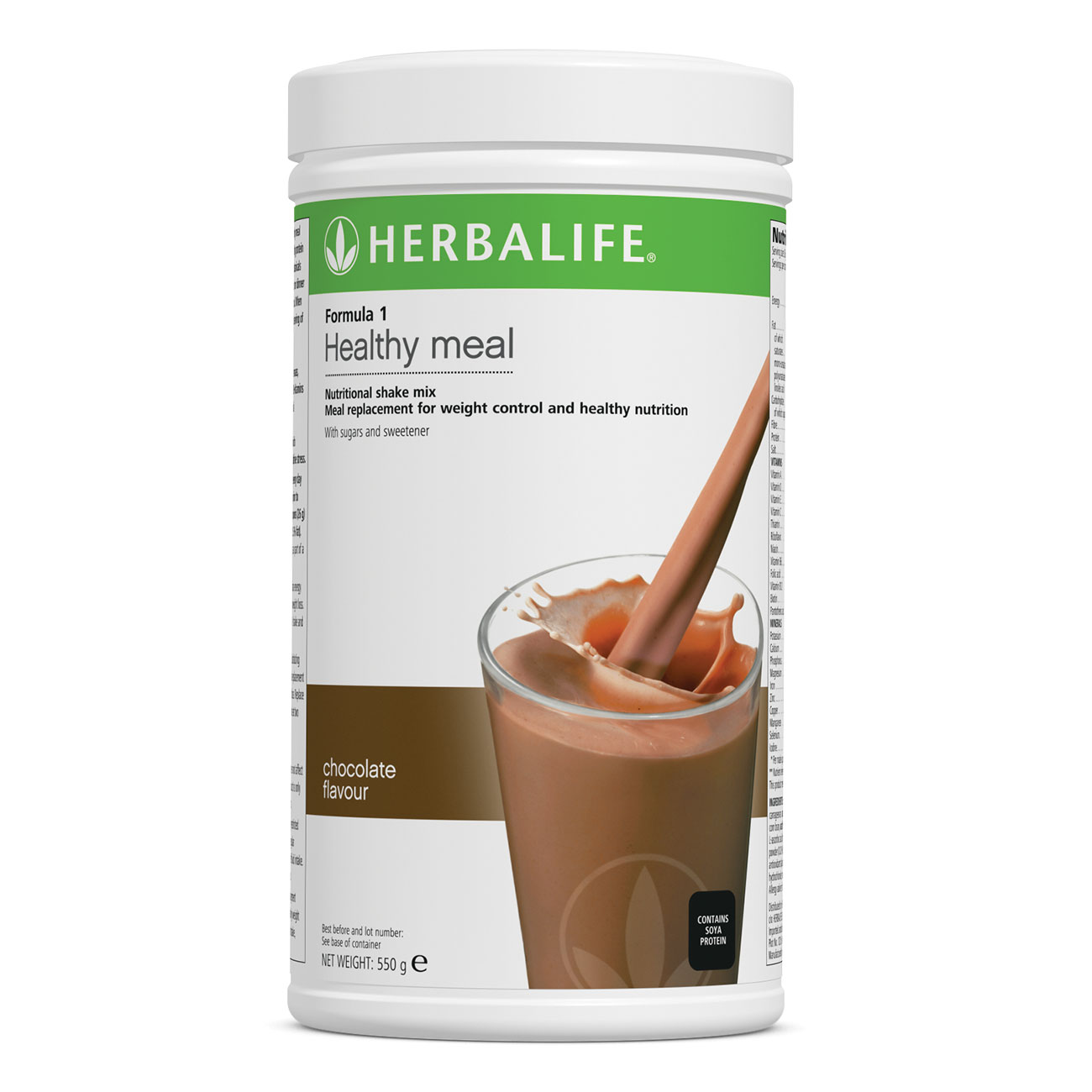 SKU 0142
Product Overview
Meet Formula 1 Chocolate: a quick-to-prepare meal replacement protein shake. It is a delicious healthy meal that provides an excellent balance of high-quality protein from milk and soy, essential micronutrients and added botanicals and herbs.
Underpinned by science: Clinical studies show that daily use of meal replacement shakes as part of a calorie restricted diet is proven effective for managing weight, along with moderate exercise. 
Key Features and Benefits:
Calorie-controlled: Approximately 220 kcal per serving 
Rich in protein from dairy and soy (18g per serving), Formula 1 shakes are a great option if you are looking to build lean muscle mass along with exercise 
Quick to whip up, a F1 shake is a convenient healthy alternative to a high-calorie breakfast, lunch or dinner. 
Soy protein: a complete protein providing all essential amino acids. 
Provides essential vitamins and minerals. 
Directions for use:
Enjoy Formula 1 shake every day as a healthy meal option. 
Mix two tablespoons of powder (26 grams) with 250ml of semi-skimmed milk (low fat). 
When used for weight control: Replace two meals per day with this delicious shake and eat one nutritionally balanced meal. 
For healthy nutrition: Replace one meal per day with Formula 1 shake and eat two nutritionally balanced meals.