Herbalife SKIN Soothing Aloe Cleanser 150ml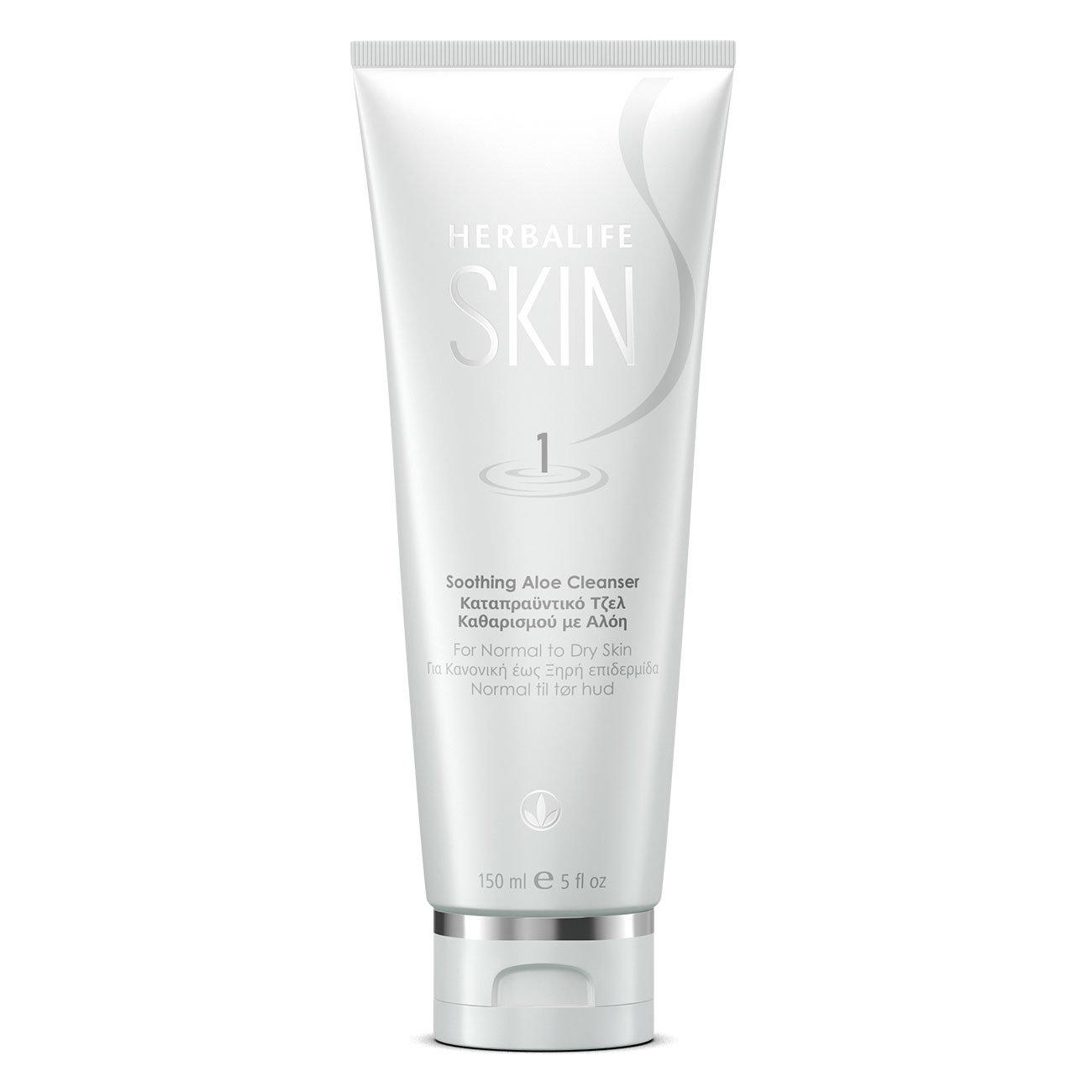 SKU 0765
Product Overview
Our Soothing Aloe Cleanser has a fresh, gentle scent and is infused with Aloe vera which softens and moisturises skin. It is a refreshing cleanser that gently removes excess oil, dirt and light makeup from the skin without irritation, leaving it feel cleansed and beautifully soft. It includes vitamins B3, C and E for a skin-friendly blend.
Key Features and Benefits:
No added parabens
No added sulphates
Dermatologically tested
Perfect for dry to normal skin
Aloe vera to soften and moisturise skin
Cruelty-free
Directions for Use:
Gently massage onto damp skin in circular motions. Rinse with warm water and pat skin dry. Finish off with toner, serum and moisturiser. Suitable to be used every morning and evening.